Travels to south of France
Last month, we've been travelling to beautiful south of France. We've been visiting the hilly port city Marseille and we've been to "my village" called Mireval.
Mireval is a lovely little village in the Hérault compartment in Occitanie in southern France, 25 min south west from the airport of Montpellier.
After almost a decade that I've not been to Mireval I was super excited to see the village again and smell the odours of beautiful south of France! :)
Marseille:
We've been visiting a good friend in Marseille and stayed for 2 days. Luckily we had Cyril who was guiding us through this interesting and divers city!
The night we arrived, we were pretty exhausted from traveling that much in one day and happy to just relax at a beautiful little Terrasse from a new Italian restaurant in the cute neighbourhood we were staying.

Of course in Marseille you drink Pastis. (typical Marseillais Apperitiv Drink)
And for those who don't know what an aperitif is: It's the tradition to drink something like muscat, pastis or other alcohol before the actual dinner.
Around Marseille, the tradition of the aperitif is alive and well: fresh water, anise and liquorice are combined and enriched with other macerations of aromatic plants.
You can find more useful information about Pastis and it's historical background on this site

We ordered a couple of appetizers as for example this amazing Burrata in spicy tomato sauce as well as local melon gazpacho and a little dish with Saucisse-Marseillaise and Pasta. Everything was super fresh, it made our night!
we couldn't resist to stop by a cute soap shop to buy the real Savon de Marseille :) A beautiful shop with a huge variety of hand made soaps!
Mireval:
A 10 day program of pure pleasure, good food and family quality time. What else can I say ?
Waking up by the sounds of the crickets, to then drink amazing carte noir coffee on the wooden bench outside in the garden, enjoying the still fresh morning air and calm around.
Then of course the beach and ocean I was missing so much! Relaxed moments on the beach and fun times with my little cousins in the water.
Another thing that I really loved doing was, walking the little farmers market in Vic la Gardiole (village next to Mireval) with my mam and walking around in this adorable little village.
Also we got super spoiled by the great kitchen of my grandfather! Among Paella, home made Cannellonis and different amazing fresh salads we also ate a lot of fresh Oysters! (Plus learned how to open them!) Not speaking of the famous muscat de Mireval we drank as an aperitif!
A real Foodie vacay! Hopefully soon to be repeated!
Travels to St-Petersburg & Moscow - Mai 2019
I just got back from my Travels from russia and thought I'd tell you a bit about my experience..
Every time I go back it's a different feeling.. now it was the third time I've been traveling to Russia.
I've been experiencing new things there, as climbing the roofs of St-Petersburg (more or less, haha!)
We went with a friend on his roof, that was more or less safe..so we didn't spend too much time on there ;)
Among la lot of other nice moments, I've been touching the hand of the statue of "Peter the great " Emperor of Russia back in 1682-1725 known for founding and developing the city of Saint Petersburg, which remained the capital of Russia until 1917.
Throwing coins on the rabbit statue at Admiralteystvo in order to get some luck ;) Unfortunately my 0,40 ct drowned deep in the water of the channel.
In St-Petersburg I discovered one nice french-style inspired café called: "O Petit" which was close to our friend's place where we were staying.
We had a nice breakfast with delicious baguette topped with herbal omelette and salmon tartar and a croissant with smoked salmon and for a little sweet snack after we took two macarons (which were not bad, for Russian macarons ;) hehe!
Here you can find them. :)

Located in one of my favourite streets of the city: Gorokhovaya in the city center you can find another fantastic place we've been back to, called: "zoom café". I recommend everyone to visit this place (!) it's a family-friendly place with a unique interior, decorated like in cute children's room.
But it's also an amazing space to relax with friends over a lunch date or just work on your laptop or read in a calm and laid back atmosphere. Fun fact: while waiting for your order you get to draw on a paper underlay.
Not mentioning their food and service which are amazing!
This time we took two dishes from their updated menu which were: codfish in a spicy curry sauce with rice topped with sesame and Jenia ordered the teriyaki chicken with Kimchi. Both dishes were super flavourful and prepared with Love.
Here you can visit their website.
The time at the Dacha was the only really resting moment of the trip. Catching the sun, hand-picking fresh radishes from the garden and eating all this fresh greens + delicious Shashlik was again such a pleasure! Not mentioning the relaxing Banja ritual. :)
Two things I was missing during my stay was: to eat good pelmini's and to watch people take a risky-walk on the bridge of (over the Moskwa river, right at Gorki Park, but unfortunately can't find it on google maps) but instead of pelmini's I had really good Pho at the Pho Bo restaurant in Gorki Park which now expanded to a bigger restaurant (but I have to admit that I prefer the authentic vibe and location they had along the channel last ye
This time, my time in russia was very limited (1 week) and as we had just 4 days in St-Petersburg and 3 days in Moscow we were flying instead of spending 8 hours in the night train..
The weather contrast was incredible.. from 10 degrees and rain in St-Petersburg we jumped over to a high of 28 degrees in humid Moscow.
Suddenly it was summer.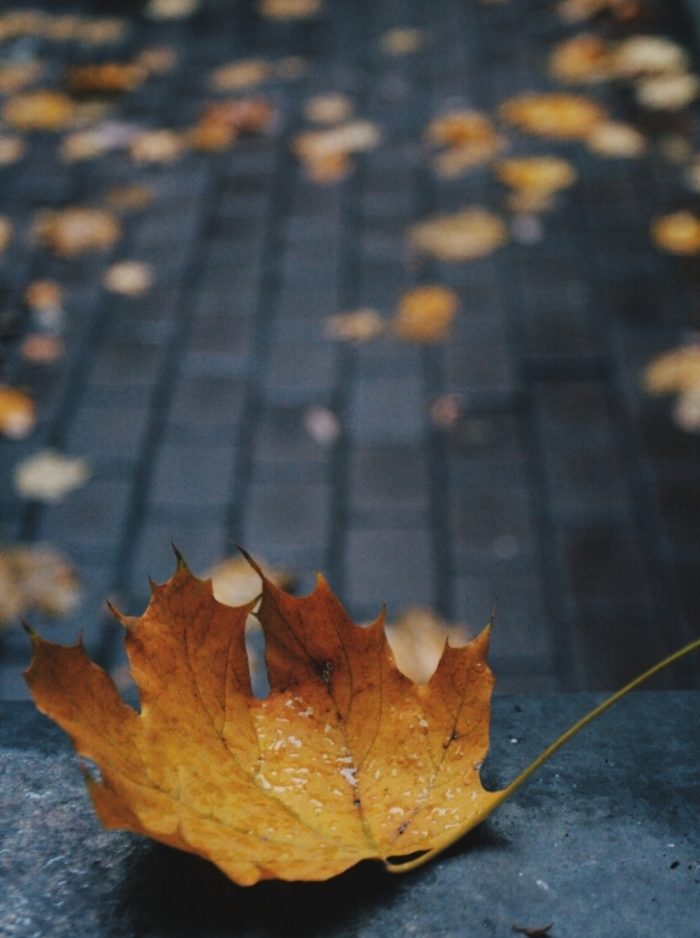 enjoy the present
Starting my day, with a nice coffee + lecture routine in bed, im reading Kundera's (czech-french author) : "Der Scherz". I love this little "me-time" I'm spending with myself doing something useful.
It feels as good as doing a 20 min of Yoga session if I could compare it.. (but instead of being physical it's a mental "well-feeling")
Later on I'm having a nice brunch.. I catch myself reading some beautiful quotes from Kundera and while cleaning up I just enjoy the melancholy of the present.
It's a rainy Sunday afternoon and I feel grateful and inspired to share my moody moments with you.
Singing verses from Juli's song "Tage wie dieser" (german pop-rock band I loved) which reminds me of my early teenage years.. :)
It's grey but I can't wait to get outside to walk under my umbrella enjoying this autumn afternoon in our beautiful district here in Berlin.
Hopefully finding some treasures on the flea market.. Enjoy this beautiful day!
12.11.2018
House-of-Food Berlin
27.09.2018
As the capital of Germany, Berlin has a lot to offer. Not only in the music industry, nightlife and architecture but also in the Food industry: for Food-Enthusiasts, Entrepreneurs, Food-Blogger and much more Berlin offers a variety of very original events during the entire year in different districts of the city.
For instance at the Berlin Food Week which happened the 17-23. September ( http://www.berlinfoodweek.de/programm/ )
I personally just made it to the House of Food which was an interesting event.
A 2 days event taking place in Bahnhof Zoo with 60 innovative and exciting food concepts, presenting the newest Food-trends.
Different start-ups were presenting their Quality Products in a warm and friendly environment where everyone can join and discover, taste and buy the offered products.
What I discovered for example is an interesting (great) start up from my home town(!) Hamburg. :) Yay! - called Foodist.They offer "Abo-boxes" Abo standing for: Abonnement, which means subscription in Germany and French boxes of finest food products from all over Europe, often not even launched in Germany which is pretty exciting. They come in "gourmet" or "vegan" options. The vegan ones don't contain any refined sugar. Here is a link to check out their website: https://www.foodist.de
There were also a lot of delicious brands offering tasty things like: superfoods in form of organic dried fruits, finest chocolates, honey, a bunch of vegan stands offering protein products, a stand offering handcrafted spirits for cocktails or straight up purely enjoyable.
So if you're interested in an independent German distillery start-up you should definitely check out their website: https://freimeisterkollektiv.de/das-konzept/?v=3a52f3c22ed6


One beautiful stand was also the one from Arzberg porcelain dishes, showing their new collection. An old traditional German company producing beautiful high class quality tableware since over 80 years. You can get up to 20% of your next order with the code: Arberglovesfoodies_20 until the 31.10.2018
I think I'm also going to have a look on one of their beautiful new collection called: JOYN, in my eyes pure Hygge vibes. Here is a link to their website: https://www.arzberg-porzellan.com/de/
Another product that woke up my curiosity was the Matcha Lemonade from Matea. It comes in 2 variations: Matcha + Lime (very refreshing) and Matcha+ Raspberry (very berry ) both are super tasty matcha tea lemonade made out of green tea. I would recommend you to try It out. Matea has a very genuine philosophy of their product as the product itself has a very genuine taste and effect. Here is where you can find them: https://www.ma-tea.de
Hope you enjoyed reading about my experience at the House of Food.
I would definitely recommend this event to all Foodies and Food Bloggers for inspiration, culinary discovery and fun times!

26. of February 2018
Follow my #SoupChallenge
Every week a new Soup until SPRING (20th of March)!
As I was making soup every week for the last 3 weeks. I thought about a Soup Challenge for myself and that I of course want to share with you guys! I got very inspired by some amazing recipe's from the magazine of Canadian Living that I got in Toronto.
I don't know about you, but I'm really a Soup kinda Person.
Clearly in wintertime, it's a real MUST to eat soups regularly, almost on a daily basis.
As we can say: a Soup a Day keeps the doctor away! Haha
It doesn't matter which style of soup it is, I can eat them everyday at least once a day! And for those who think this is too much, they can eat a soup at least once a week!
That's were you can find every Monday your weekly inspiration from my @goldenspoonstories Instagram Account.
I'm as you know maybe about my previous post in Urban Discoveries a big Pho-Soup Fan. Here a little link to the Pho Soup Post: Pho Soup
The Feeling I get when I have this intense broth smell in front of me is just amazing! I just want to dive in this Detox Soup and feel reborn!
But I also got more into Russian Borsch Soup which I really like, cold soups, simple clear-broth (veggie-noodle) soups or hearty mashed ones, the list is long! haha!
Why eat Soup?
It's just a great way to eat your Greens, get your Vitamins! heat your body up from the inside, recover from a bad cold and it's just super fun to make and super light to eat! AND you can easily make a big pot for the entire week which is really convenient.
Here's a List of my (currently) Favourite Soups :
My Mam's French Onion Soup

My grandma's "Käsesuppe" = melted-cheese Soup with meat

Pho Soup

Borsch Soup

Green Soup with Sorel

Creamy Wild Mushroom Soup

Broccoli Soup with Cheddar Croutons

Coconut chicken or shrimp soup with rice

Sweet Potato Lentil Soup
I wish you a lot of fun with my weekly new recipe's of my #SoupChallenge! I hope it will inspire you to recreate my shared recipe's and cook more soups until SPRING!
✨ Love & Hugs!
7. of January 2018
Reflections of 2017
First of all, of course I wish you all a Happy, successful and powerful New Year 2018.
Full of Light, Love & Discoveries.
I'm personally reflecting about a lot of things all the time. But of course we all tend to make a reflection on our past Year mostly at the end of the year.
On our experiences, memories, discoveries & achievements of the past year.

With my MacBook being broke for the last weeks, I didn't had the chance to post anything in the meantime. Nevertheless I feel like it's a good moment to have a look on my Highlights of 2017.
My Highlights:

Officially moved to Toronto (and met a big bunch of crazy cool people + got to know this beautiful city)

Discovered myself more in terms of developing a passion which is now my profession (Food Styling)

Launched this inspiring and beautiful Food Blog. Yay!!! So happy to share that with you!

Traveled to Vancouver for the first time & fell in love with the West Coast!

Experienced camping at one of the most mystic and adventurous locations I've ever been: "Mystic Beach" on Nanaimo Island. Had the best time ever there! (below you can watch the incredible video Dima made!)

Got a super surprise at my Birthday on the Kajama Boat Party, celebrating with many friends & my Love!
What were your Highlights of 2017? Take a moment to reflect. It feels good and opens up your mind.
27th of December 2017
Welcome to Germany! Country of Christmas Markets
I hope you all had a wonderful Christmas Time with your loved ones!
Christmas is over, but let's enjoy some more of these nice vibes.
I want to share with you my impressions of the Christmas Markets I have been to this season. This year it's more exciting, because i show my friend the tradition and diversity of the different German Christmas Markets as he is from another country.
A Christmas Market a.k.a. "Christkindlmarkt" (literally means "Christ child market") or "Weihnachtsmarkt" is a streetmarket associated with the celebration of Christmas during the four weeks of Advent. These markets come from Germany and that's why they are so popular here. But nowadays they are also held in many other countries.
Germany is famous for their Christmas Markets, of course they have their reasons.
One of them is that it's not only a commercial-based event. But also you can feel the Tradition and Genuinity of the history of German Christmas Markets.
This year I've been for the first time to the Christmas Market "Gendarmen Markt" known as the most beautiful town square in Berlin. It was very nice especially surrounded by the beautiful concert Hall and churches.
I've been surprised to see that you had to pay 1 Euro to get inside. The German sausages we had were very tasty so was the Gl ü hwein.
There were also selling other cute things that people would buy for Christmas gifts.
As I spend Christmas with my Family in Hamburg, I was also going to different Christmas markets in Hamburg. And holy shit! They have a lot of them here ;)

A very cute and moody one, is the one in Altona. Where you can find more alternative things.
As local art for instance or a variety of products for example as honey wine and soap made in Germany. or handmade international stuff as I was lucky to find for example a hand crafted fruit basket made in Madagaskar. Amazing!
On the biggest and most famous Christmas Market of Hamburg at Rathaus, the townhall in downtown Hamburg you have of course even more choice to find some unique and beautiful Christmas gifts.
Fun Fact of Christmas Market shopping: Everything is at one place, you can shop and eat and drink all next to each other which makes it a lot of fun!
Seasonal Food & Drinks are often accompanied by traditional dancing and singing.
On the so called: "Alley of craftsmen" you can find beautiful hand crafted Things as: wooden angels, wooden kitchen accessories, pottery, candles, soaps and beautiful decorations especially for the Christmas season or just for your home.
Now I'm looking forward for New Year's Eve! Have a good one :)
8th of December 2017
My year in Toronto
Toronto, is with it's population of 2,6 Million the biggest city of Canada and the capital of the province of Ontario.
The city is situated next to it's beautiful Ontario Lake which makes it absolutely a stunning view when you live at the Lakeshore.
We have the most beautiful sunrises and sunsets with the view on the Harbourfront with the CN Tower and Downtown Toronto. Also at Night it's magical to watch all the city lights.
Knowing you are in a calm area surrounded by beautiful nature, but that on the other side there is the concrete jungle where the city trembles from the party's, people and the traffic is very moody.
During the first months I have been in Toronto, I felt a little bit like a stranger In the middle of nowhere. But the more the time passed I made so many great connections and met incredible people which made me feel more secure for what i'm super grateful.
It's actually the people who inspired me, who made the city for me and exciting and interesting city.
I also was positively surprised about the Dj's in the Toronto nightlife scene and the variety of cool and interesting events.
Toronto is a metropolis which has a lot to offer and which has many very interesting Neighbourhoods.
Such as Roncesvalles, Park Dale, The Fashion District, The Entertainment District, Liberty Village, The Distillery District, Little Italy and many more.
The first thing that impressed me when I first came to this city, was the incredible (overwhelming) amount of Condos this city is made of.
Also the amazingly slow streetcars in Toronto, to which I have a kind of love-hate relationship. On one side I love them because I think they are super cute because old and unique but on the other side it takes too much time! 💤
What I loved was my visit to Toronto Island. Which was a very unique and fun experience.
It was super windy on the Ferry to the Island. But even more on the Island watching the sunset hanging out with friends.
I was amazed by the calm atmosphere and beauty of the houses located on the island. And even more, by the fact of knowing that there are people living on it.
Toronto has a lot of cool cafes and restaurants! For example "Pizzeria Defina" in the beautiful neighbourhood of Roncesvalles.
Or the really tasty and cheap Sushi place "Sushi on Bloor" one of my favourite Hotspots in Toronto As well as my absolute favourite Sushi Place: "Krazy Roll"
As well as some tasty Dumpling places I can recommend in China-Town: Dumpling House where they make excellent fresh dumplings you can see the kitchen from the window and there is always a line-up. And Mother Dumpling, a huge restaurant where they have a big variety of dumplings in the menu and they are as well amazing!
Except of this you can also shop very great value food from the Far East in China Town.
On Hipster Street "Queen-Street" you will also find a lot of cute cafes, restaurant and shops.
One unique and alternative area of this vibrant city is called: Kensington Market. There is a variety of Health stores and Second Hand shops. You can also find the best Fruit stores of the city and Cannabis Shops where they actually sell weed. In summer it is beautiful and people are everywhere sitting on terraces of some hip cafes or trendy vegetarian/vegan restaurants.
It's arty touch makes it very unique and much more underground than other area's of Toronto.
Another Hotspot of the city is the Distillery District located in the east of Downtown Toronto with it's Victorian-era industrial architecture.
It's an interesting area with it's numerous cafés, restaurants, and shops housed within heritage buildings of the former Gooderham and Worts Distillery.
Last Winter I went with friends to the Christmas Market there and we had a very fun experience though there was only one Mold wine stand and it was overpriced.

As an European I can say it is a cute copy of German Christmas Markets.
3rd of October 2017
Montréal - A City for Young Souls
As we all know, it's Montréal's 375th anniversary! Happy Birthday Montréal!
It's a city for Dreamers, a city for Lovers, a city for Families, for Artists and Party Heads.
It's a city for people who like to live in a peaceful multicultural society, one of the cities in the province of Québec with a French & English background and language with lot's of different communities surrounded by beautiful nature and endless long streets.
What I love about Montréal are for sure the beautiful parks you can enjoy during summer time, the Mont-Royal view over the entire city, the charm of the old port, the easy-going Lifestyle people have, these positive vibes you catch when you look at stranger on the street that just walks by and smiles at you.
I also love Montreal's unique shaped stairs, often painted in beautiful colours! That was one of the things that fascinated me, when I first came to Montreal! It's totally different than back in Europe!
Montreal has a large choice of great and diverse restaurants! Whether you are in China-town, (check out my latest blogpost: https://www.goldenspoonstories.com/urban-discoveries/
Or on the very urban and cool street of Mont-Royal or in the old little jewel of the city's central: Outremont. Every neighbourhood in Montréal has it's very own individual character.
(That's why this text could be endless..but I will keep some of my ideas and imagination for the next blogposts about some particular hotspots in Montréal.)
Some more Positive-Fun-Facts about this city:
The fast transport system (with a new subway now!) and the fact that there are Bixi (bike sharing) Stations at almost every corner of the streets and subway exits, which makes you very flexible for easy and comfy trips through the city.
Beyond that, There is a huge variety of Outdoor Activities you can do in Montréal!
Especially in the summer! One of my favourite season there, Montréal offers a lot of free music, humour and art shows in downtown Montréal.
As for example, Festival de Jazz, Francofolies, Festival juste pour rire (Just for Laughs festival) and Montréal complètement cirque and much more.
If you chose to go to a more specific event (mostly indoors!) of course there are tickets for sell.
One of the most popular events in Montreal is the "Where-it-first-started & Oh-So-known , now: worldwide-extended "Piknic électronique" And Last ut not Least, of course the MUTEK 5 days-festival of electronic music and digital arts which as well as "Piknic électronique" are both hosting international versions of it's events.
here you can check out their websites: https://piknicelectronik.com/montreal/ and http://www.mutek.org/en/
During winter times there is the Igloo-Fest, which is a fun electronic music event with international Dj's and real build Igloos, of course you can get yourself a hot mulled wine there and some tasty food! Real Montréal Locals resist the freezing winter time! ;)
Here you can see nice pictures from Eva-B Shop in Montréal:
There are excellent and endlessly many stores where to shop in Montréal!
But one really unique one is called: "Eva B" Founded in 1987 by Gabriel Croteau. It has an eclectic selection of modern and vintage clothing. You could also rent special outfits for any kind of Party! Since a couple of years they build a café on the first level of the store. Overall a very moody and artistic atmosphere where you can spend a lot of time.
During the time I lived in Montréal I experienced to love 3 seasons which are: spring, summer and autumn!
The autumn season is gorgeous in Montréal! Where the entire city radiates from being immersed in a sea of copper colours.~ W o n d e r f u l ~
Enjoy the beautiful Autumn!
Hi Everyone & Welcome on my Blog!
Yaaayy! I'm super happy to launch my very first Blog. I've been wanting to do this for quite a time..and now finally have the focus, courage and inspiration to share my passion with you!
I'm pretty sure, Golden Spoon Stories is going to tell you a lot of mouth-watering stories!
Sometimes it just takes this extra kick or Change in Life, where it unlocks a new door. A new way to exciting adventures.
So, here we are! I'm super excited to start this new journey into the world of culinary expressionism with you!!!
On " My Blog " i'm going to share with you inspiring videos about Food or playlists that are motivating for cooking, as well as Ideas or Questions about Food Blogging, Health, Cooking, Food Styling and much more!
It's more a place of interaction, sharing and learning from each other!
No doubts, this is going to be FUN!!!
Hello September!
August has been such an amazing time! So many beautiful and unforgettable moments I collected during this summer! My first summer in Toronto. With so many awesome people surrounding me!
September brings with us: NEW INTENTIONS, NEW BEGINNING, NEW INSPIRATION, NEW FOCUS, NEW ENERGY and NEW RESULTS -
- Anthony Newley & Leslie Bricusse
THOUGHTS ABOUT HERE AND NOW, PAST AND FUTURE AND HAPPINESS
I can't believe that it's the 1st of September! It feels like, it was June a few days ago…
But still so much has happened since. Time is a weird and precious thing.
Of course they always say, to live in the Here and Now. And I guess that's the conscious reflecting happiness I feel right now, in this moment, today!
But it's also combined with thoughts about the past and the future somehow.
Why am I smiling when I think about the past? Because it brings me so much happiness, thinking about this beautiful summer we had. The joy of making connections to new people we met, the love we shared, theenlightenment and power of new experiences we had!
The memories we created forever.
Why am I smiling thinking about the future? Because it brings me the thoughts of future happiness, what is going to happen… family and friends i'm going to take in my arms again, tears of joy I'm going to cry, long coffee conversations waiting for me, sharing with the people what has been my passion and work for the last month/years. The passion for Food and now, creating a Food blog.
That's how I feel right now! And i'm blessed and grateful for that!
To feel alive, light, happy, healthy, supported, inspired and capable of doing things, capable of being creative and to feel the strength of creating new things.
I think I'm hyper aware of these feelings and hyper thankful, because yesterday at that time I was laying in my bed, rolling myself from one side to another pained by severe tummy pain and bloating. Didn't know what to do with myself anymore!
It is crazy how our well-being affects our day, feelings and activities.
Enjoy the month of September and make the most of it!
Lot's of Love!